About
INSPIRED BY SIMPLICITY
Experience, Curiosity, Creativity, Precision, Enthusiasm — these are all qualities I cultivate and bring to my work.
I have over 15 years experience in the design world, working extensively with Interactive design (UI, UX) as well as print. I am a skilled art director and visual designer with true vision for clean design and knowledge of what works. I also have in-depth experience with audio and video production.
Clients I have worked with include large nonprofits such as PBS and NPR; international companies such as Pearson, Mercer, Schick, Kohler, Miller; artists such as grammy nominated musician Jai Uttal, and health and wellness clients such as the Kripalu Center for Yoga and Health.
I bring a love of beautiful, intuitive design and skillful precision to my work. I enjoy taking complex problems and translating them into simple solutions that connect with a user.
Work Skills
I bring a love of beautiful, intuitive design and skillful precision to my work. I enjoy taking complex problems and translating them into simple solutions that connect with a user.
01. USER EXPERIENCE AND VISUAL DESIGN
For me user experience and visual design go hand and hand.
Clients I have worked with include Pearson, NPR, Mercer, PBS, Pfizer, Schick, Kohler, Miller and many more. I have helped develop brand standards and documentation where none existed as well as come into projects with very strict brand standards.
Communication is one of the most important aspects of this work. How clearly are we communicating to the user? How are we communicating as a team? I have the ability to work independently as well as easily collaborate with a larger team. I also have several years experience working with remote teams based in India and Sri Lanka.
04. Additional Experience:
Photography, Film & Video
I have a BFA in inter-disciplinary arts focusing on music composition, film & video, graphic design and photography. Throughout my career I have drawn upon these skills. I am constantly working on creative projects, both personal and professional as for me the creative process is true nourishment.
Testimonials
What people have to say about working with me.
I am grateful to have worked with many creative and talented people over the years.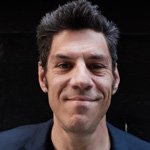 "Rebecca is a dedicated and thoughtful designer who works quickly and with great attention to detail. She's smart, always happy to give insightful feedback, and she works hard. It's great to work with Rebecca — she's easy to get along with, she brings positive energy and enthusiasm to our project, and she's extremely capable — with a broad range of design and user experience skills."
Adam Kiryk, Manager of User Experience and Design at NPR Digital Services
"Rebecca is a great designer. As a product owner, I enjoyed her collaborative style and felt that it made for better design and final products. Her product design work is understated and elegant, and always with the best user experience in mind. I would love the opportunity to work with her again!"
Molly Holder, Sr. Product Owner at Spotify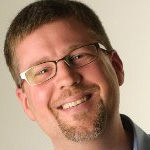 "Rebecca masterfully juggles anything and everything with utmost design talent and an eye for what works best for the user. She fights for the right solution while simultaneously being one of the most collaborative designers I've ever worked with. Smart, articulate, and passionate. I'd work with her again in a heartbeat."
Steve Mulder, Senior Director of Audience Insights, NPR
Contact.
LET'S TALK.
Let's talk about your next project! How do people feel when they are on your site or using your product? How are you connecting emotionally to your users? Are your current marketing materials a clear reflection of what you offer and in alignment with your highest vision for your business? Are people able to easily find and understand the information you are trying to communicate? I would love to work with you to help you refine and distill your vision for your project or business.